High Quality Trailers for Sale in Texas at Affordable Prices
Customized for your special needs!
McWha Fischer Trailers are a cut above the rest. Our trailers are better built with high quality materials. We offer some of the most affordable trailers that you'll find throughout Texas.
McWha Fischer Trailers is a private, family-owned business that's been operating since 2001. Ernest and Cynthia Fischer, owners and proprietors of McWha Fischer Trailers, started out working as consignment dealers. As the business began to boom, they decided to start their own company, and now operate a successful trailer dealer in Robstown, Texas (Calallen area).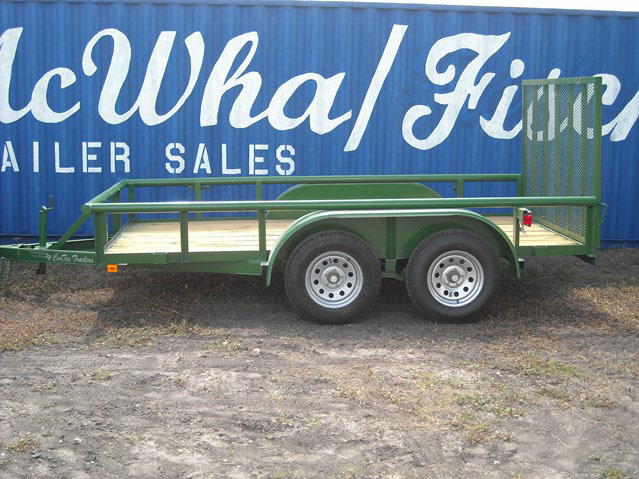 We pride ourselves on going above and beyond than being just trailer dealers. We never forget a customer who buys from us. If you need a minor repair done on your trailer, and can't do it yourself, never hesitate to give us a call. We will help you out to the best of our ability.
At McWha Fischer Trailers, we aim to provide the highest quality trailers at the lowest possible prices to every customer. We encourage you to visit our Trailer Inventory to see some of our current stock, but don't let that limit you. We specialize in custom designed trailers as well. So, we can make sure that you drive away with the perfect trailer that's made just for you.